2017 Workshops will be announced in April! Email us and let us know what workshops you are interested in.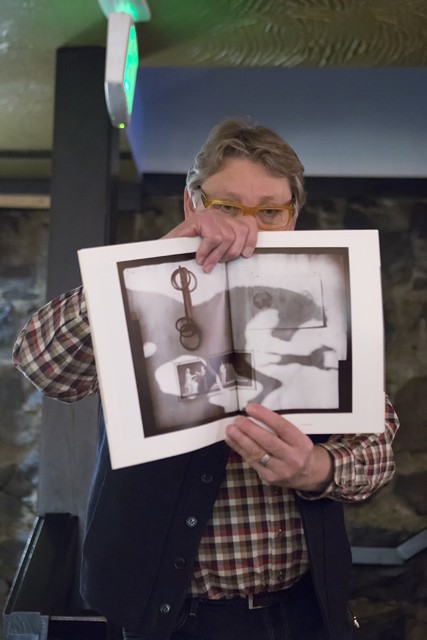 An Introduction to Photography with your iPhone
Saturday, June 18, 2016
8:00AM – 12:00PM
Fee: $54 member: $60 non-member 
REGISTRATION CLOSES JUNE 10
We'll explore settings, apps, editing, and sharing images made with your iPhone.  Basic composition and image aesthetics will be discussed as well as camera phone accessories and techniques.
Class size is limited to 10.  Arrive with fully charged iPhone.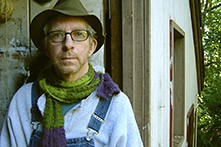 Encaustic Pen Tool Painting
Saturday, July 16, 2016
9:00AM – 4:00PM
Fee: $72 member: $80 non-member +25 materials fee
REGISTRATION CLOSES JULY 8

Painting with an encaustic pen is a quiet meditation on process and discovery. It favors patience and deliberateness.
What appeals to me is the slow build up of wax, stroke by stroke, layer upon layer, adding colors bit by bit and carefully mixing them directly on the panel.

This method lends itself especially well to working on a small surface. For example, the encaustic painters of Greece, who developed this process, seldom made pictures larger than the average head.
I will provide one small wooden surface, the pen tools, colored beeswax and lots of inspiration for your forays into this popular technique.

Materials:
at least two 10x10 inch wooden panels

water colors

pencils

drawing paper

tissue paper
Workshop is held in the Larson Gallery with a lunch break.  Class size is limited to 18.  Materials list provided on registration.  To learn more about Larry Calkins, calkinarts.net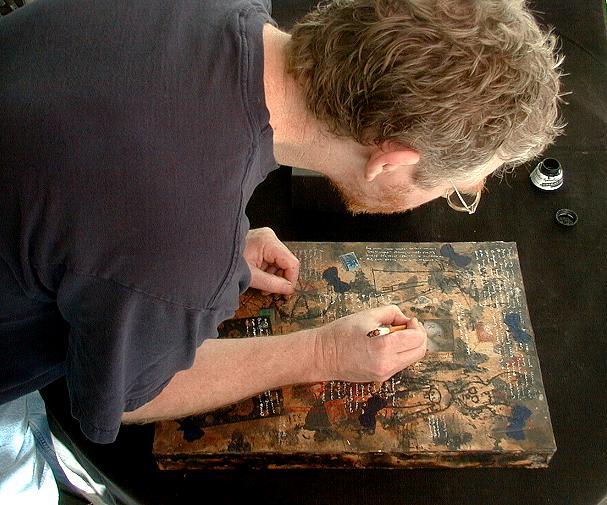 Encaustic Collage
Sunday, July 17, 2016
9:00AM – 4:00PM
Fee: $72 member: $80 non-member +25 materials fee
SOLD OUT
In this workshop you will build collages and mixed media works on panels and on paper. Collage with encaustic wax is a fast, reversible and simple alternative to working with glues. You will explore collage with a variety of papers and cloth. There will be examples of altering materials and surface, stenciling as well as transfer techniques. Collage materials will be fused to the surface working with an iron, heat gun or a torch.
Materials:
heat gun

collage materials (cloth, old magazines, tissue paper, string feathers, etc)

at least two wooden panels 10x10 inches or any hard surface

glue

scissors

The instructor will provide some materialx
Workshop is held in the Larson Gallery with a lunch break.  Class size is limited to 18.  Materials list provided on registration.  To learn more about Larry Calkins, calkinarts.net