A Sense of Place
September 14- Oct 19, 2019
The recently created Center for Washington Cultural Traditions is a state wide effort to survey, study, and support folk and traditional arts and other cultural traditions. As part of this effort, CWU's anthropologist Rodrigo Rentería-Valencia conducted in 2018 the Cultural Traditions Survey project in the Yakima Valley. The purpose of this survey was to document the work and life-stories of local creators whose artistry represented in broad terms the multicultural reality of the valley. Building on this corpus, this exhibit aims to showcase the artwork, images and soundscapes of creators like Christie Tirado, Elizabeth Montes de Oca among others and the local sense of place their artistry evokes.
This project was funded in part by a Title V Developing Hispanic Serving Institutions Grant number P031S150088 from the Department of Education (DOE). Funding does not represent endorsement by the DOE.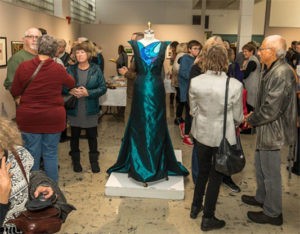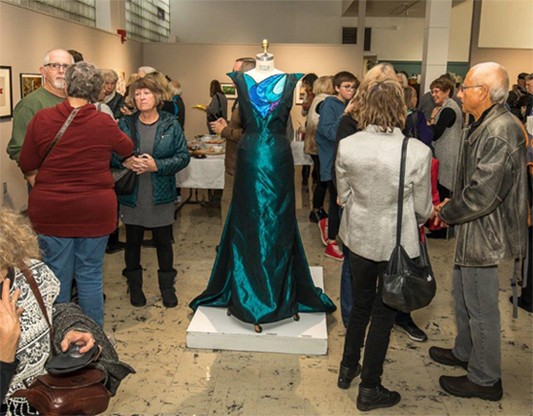 64th Annual Central Washington Artists' Exhibition
November 2 – December 7, 2019
Celebrating its 64th year at the Larson Gallery, the Central Washington Artists' Exhibition showcases the most current and innovative artwork being produced in this region. The juror for this exhibition is Greg Robinson.
Greg Robinson began working at the Bainbridge Island Museum of Art in 2010 and serves as Chief Curator. 
Robinson is a Seattle native who has worked in arts administration for 23 years, most recently as executive director of the Museum of Northwest Art in La Conner.  He has served on numerous arts juries and awards panels and holds a bachelor's degree from the University of Washington and a master's degree in Public Administration from New York University.
Opening Reception
Saturday November 2 3-5PM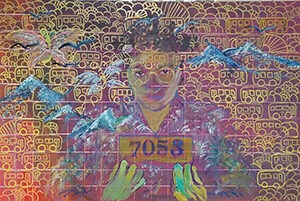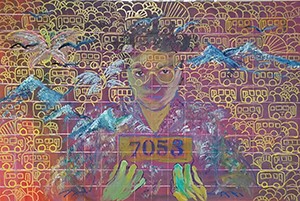 Pazarte Project
January 18 – February 22, 2020
The Pazarte Project advocates for peace through art. Paz=Peace. Arte=Art.   This exhibition will feature the work of Doug Johnson and include contributions by local elementary schools to honor Martin Luther King.  Doug Johnson as the founding editor of Cave Moon Press, started helping poets with book design, illustration and artwork ten years ago.
His more developed pieces are part of the Sombra de Arreguin series (Shadow of Arreguin) as he continues to study the style of his master Alfredo Arreguin.
Closing Reception
Saturday February 22 3-5PM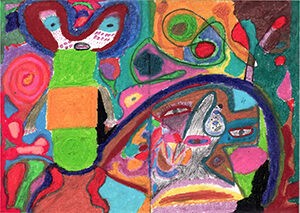 The Artist Within
March 7 – April 11, 2020
Exhilarating paintings created by seven vibrant persons living with dementia— each sharing her and his unique view of the world.  Delightful and surprising, the artwork effortlessly connects us—a vivid illustration that persons living with memory loss and dementia are Still Here—living with dignity, purpose and joy.
An exhibit produced by The Art of Alzheimers, it features art from Julia Blackburn, Rosemary Freeman, Gloria Bandel Eaton Kinney, Jane Kippenhan, Patricia Kristoferson, Lenny Larson and Rafe Schwimmer.
Opening Reception
Saturday March 7 3-5PM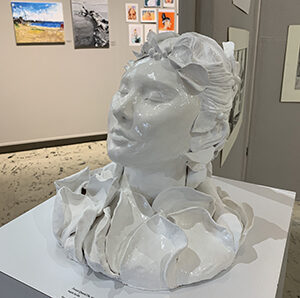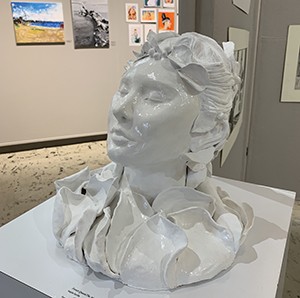 DoVA Student & Faculty
April 28 – May 22, 2020
moved to 2021
Opening Reception
Tuesday April 28  5-7PM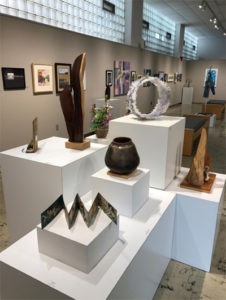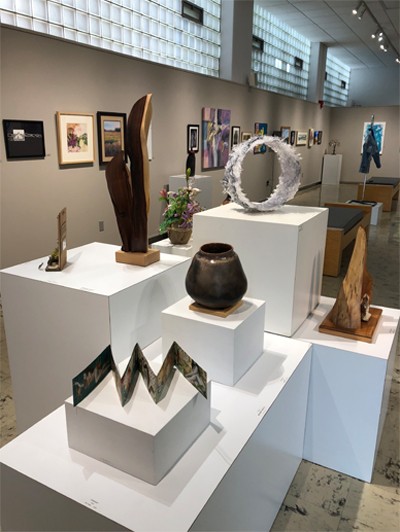 Larson Gallery Guild Member's Exhibition
June 7 – 27, 2020
This annual non-juried exhibition highlights the creativity of the members of the Larson Gallery Guild. The Larson Gallery Guild consists of 360 members and in 2019, this exhibition had around 90 entries. Since Guild members can only exhibit one piece in the exhibit, members are very selective about their work and choose their best piece. What makes this exhibit special is its variety of media. Many artists use this time to explore and exhibit the result of a new process. This exhibit made possible through a grant from the Washington State Arts Commission and the National Endowment of the Arts.