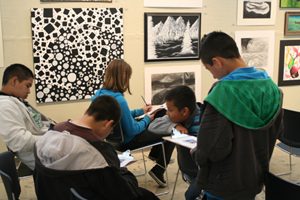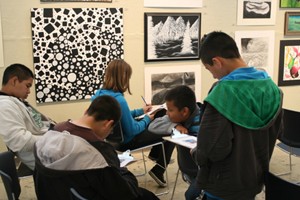 The Larson Gallery welcomes tours for individual groups, schools, clubs, and organizations. Tours need to be scheduled at least two weeks in advance to guarantee the availability of a particular requested date and time. Tours are normally hosted by the Gallery Director, David Lynx and are often geared not only to the exhibition on display but also to a particular group's interest.
For educational groups and students, the Larson Gallery desires to:
Broaden and deepen the educational experience for students—
Pursue interdisciplinary collaborations with diverse academic disciplines—
Unveil new meanings while respecting the integrity of the disciplines involved—
Re-affirm the traditional expectations of a college/university museum or gallery involving:
* Investigation
* Inquiry
* Intellectual challenge
Scheduling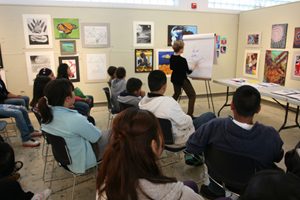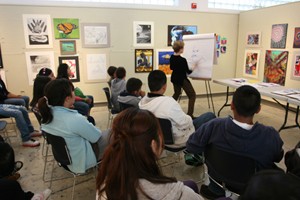 For more information about tours, parking, tour themes, and scheduling,
contact the Larson Gallery at 509.574.4875 and/or send an email to [email protected].