Larson Gallery Guild Members' Exhibition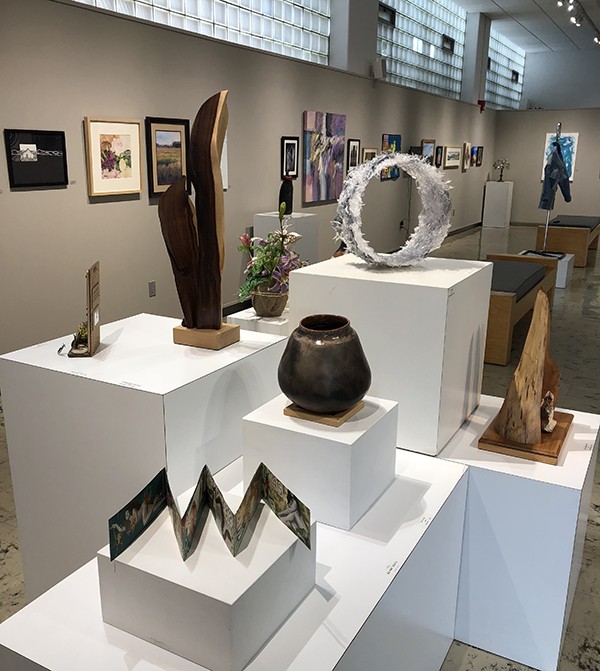 June 9 - June 30, 2018
Opening Reception, Saturday, June 9, 3-5PM
This annual non-juried exhibition highlights the creativity of the members of the Larson Gallery Guild.
The Larson Gallery Guild consists of 350 members of which approximately 130 are listed as artists.  In 2017, this exhibition had around 90 entries.
Since Guild members can only exhibit one piece in the exhibit, members are very selective about their work and choose their best piece created over the past two years.
What makes this exhibit special is its variety of media. Many artists use this time to explore and exhibit the result of a new process.
Build in 1911, this building was built by the Yakima Freemasons and includes a Masonic ceremonial on the top floor. Opening in March 2016 as…

The gallery is located in the Seasons Performance Hall. Once the Sunday School room of the First Church of Christ Scientist, it was transformed into…

The Cellar Gallery is located in the lower level of Gilbert Cellars, and features cellar-like stone walls, built-in bench seating, and atmospheric lighting. Currently showing:…
Facebook
Larson Gallery
Thursday, June 21st, 2018 at 8:32am
Larson Gallery
Wednesday, June 20th, 2018 at 11:49am