62nd Central Washington Artists' Exhibition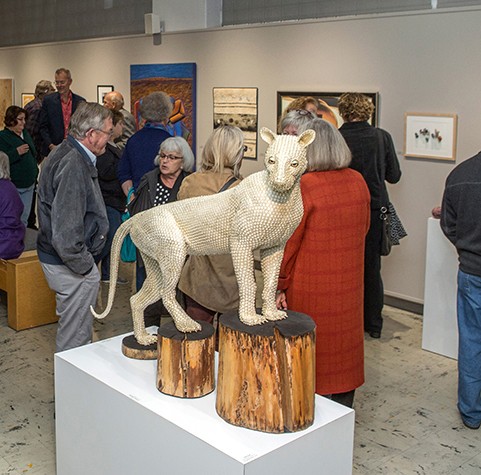 November 4 - December 2, 2017
Celebrating its 62nd year at the Larson Gallery, the Central Washington Artists' Exhibition showcases the most current and progressive work being produced in this region.
The juror for this exhibition is Freya Liggett, Museum Manager for the Moses Lake Museum & Art Center. A West Coast native, Freya returned to Washington state after five years as the curator and archivist for Bayside Historical Society in Queens, New York. She holds a degree in anthropology from Linfield College, and was a graduate student at Stony Brook University. Freya specializes in exhibit research and design and has juried/curated several art exhibits in both New York and Washington state.
Build in 1911, this building was built by the Yakima Freemasons and includes a Masonic ceremonial on the top floor. Opening in March 2016 as…

The gallery is located in the Seasons Performance Hall. Once the Sunday School room of the First Church of Christ Scientist, it was transformed into…

The Cellar Gallery is located in the lower level of Gilbert Cellars, and features cellar-like stone walls, built-in bench seating, and atmospheric lighting. Currently showing:…
Facebook
Larson Gallery
Friday, November 17th, 2017 at 11:47am
Larson Gallery
Thursday, November 16th, 2017 at 2:47pm
Silent Night
Designer: Larson GallerySponsor: Larson GallerySilent Night was written by Pastor Josef Mohr walking home one evening in the Austrian Alps. With the church organ inoperable, the organist composed the melody for guitar. On Christmas Eve of 1818, the song was first sung in Obendorf, near...