Vibrational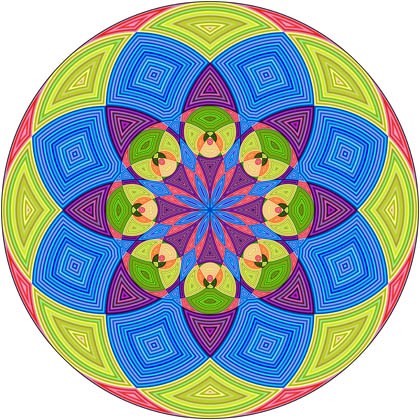 July 9 – August 27, 2022
This summer, the largest public artwork in Washington's state art collection is receiving some much-needed repair. Dick Elliott's "Circle of Light" is 880 feet long, a little more than 5 feet wide, and made up of nearly 50,000 reflectors comprising a brilliant ribbon of color around the Yakima Valley SunDome. To coincide with this activity, the Larson Gallery will be exhibiting some of his work and highlight the famous Dick & Jane's spot.
Intersections
Women Painters of Washington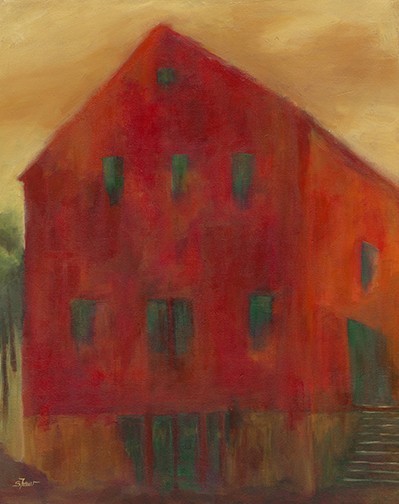 September 10 – October 22, 2022
Women Painters of Washington has been a champion for women artists from the Evergreen State since the 1930s and has been exhibiting at the Larson Gallery since 1950.
Women Painters of Washington currently has 200 active members residing throughout the state.
The theme of this juried exhibit at Larson Gallery revolves around the diversity of geology, climates, resources, culture, and landscapes we enjoy across Washington.
Central Washington Artists' Exhibition
November 5 – December 10, 2022
Celebrating its 67th year at the Larson Gallery, the Central Washington Artists' Exhibition showcases the most current and innovative artwork being produced in this region. The juror for this exhibition is Katie Buckingham.
Katie Buckingham is the curator at Museum of Glass, and works to develop exhibitions, research collections, and coordinate a vibrant Visiting Artist residency program. She is active within her local museum community as the President of the Washington Museum Association. Prior to working at Museum of Glass, she worked at the Museum of History and Industry in Seattle. Buckingham received an MA in Museology from University of Washington, and a BA with Honors in Art History from Whitman College.
Put a Bird on it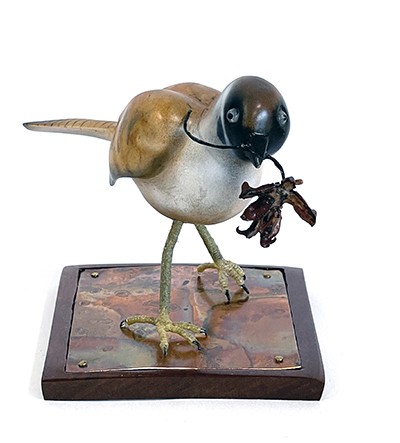 January 14 – February 25, 2023
In the popular show Portlandia, characters Bryce Shivers and Lisa Eversman, played by Fred Armisen and Carrie Brownstein, enter a shop and place birds on items to, as Lisa says "make it pretty." This exhibit will feature birds in different media by several artists.
Steve Jensen: BÖTS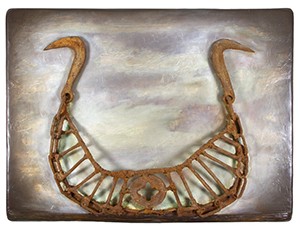 March 11 – April 15, 2023
Working glass artist Steve Jensen comes from a long tradition of Norwegian fishermen and boat builders. His current body of work, "Böts," explores the universal image of the boat and its representation of journeying. We are excited to host an exhibit featuring Jensen's profound exploration of our world's natural resources via art.
DoVA Student & Faculty Exhibition
May 2 – May 27, 2023
This annual exhibit presents the artwork, created within the last year by Department of Visual Art (DoVA) students. Student work is chosen from Spring and Fall quarters of 2022 and Winter quarter of 2023 at Yakima Valley College. Classes include ceramics, painting, drawing, printmaking, photography, and design. A large selection of the students' best work makes this one of the favorite exhibitions of the year and a wonderful opportunity to purchase art. In addition to the student artwork, each instructor shows the creativity of their own personal work.
Larson Gallery Guild Membership Show
June 8 – 24, 2023
This annual non-juried exhibition highlights the creativity of the members of the Larson Gallery Guild. The Larson Gallery Guild consists of approximately 350 members and in 2022, this exhibition had around 100 entries. Since Guild members can only exhibit one piece in the exhibit, members are very selective about their work and choose their best piece. What makes this exhibit special is its variety of media. Many artists use this time to explore and exhibit the result of a new process.
Inside Out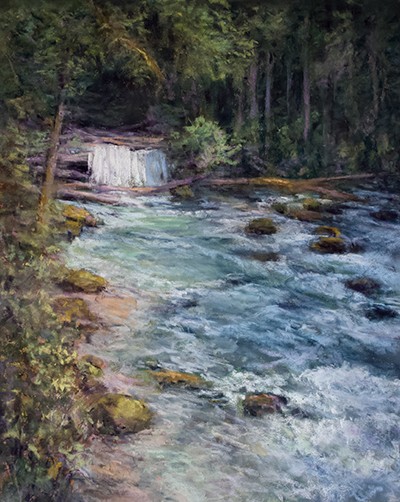 July 8 – August 26, 2023
Join us for an exhibition celebrating the natural world, featuring art by Susan Harris (acrylic paint), Darcie Roberts (pastel), and Bernadette Crider (ceramics). Harris, Roberts, and Crider are all Washington locals with a talent for highlighting the beauty in flora and fauna of the Yakima Valley and beyond.