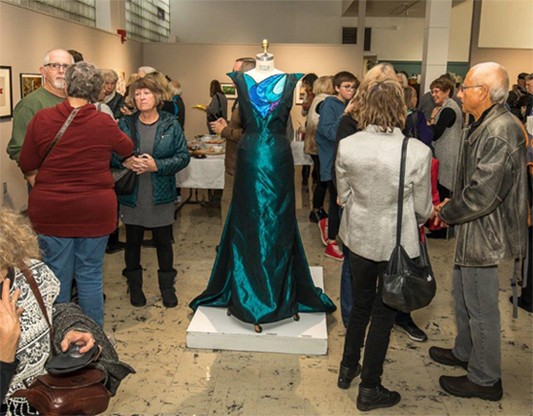 65th Annual Central Washington Artists' Exhibition
November 14 – December 12, 2020
Celebrating its 65th year at the Larson Gallery, the Central Washington Artists' Exhibition showcases the most current and innovative artwork being produced in this region. The juror for this exhibition is Lauren Lessing.
Lauren Lessing is the director of the University of Iowa Stanley Museum of Art.  Lessing is an art historian and educator with more than 25 years of experience working in museums, including the Art Institute of Chicago and the Nelson-Atkins Museum of Art in Kansas City. Lessing holds a Bachelor of Arts in fine art from Earlham College, as well as a Master of Library Science degree, an MA in history of art, and a PhD in history of art from Indiana University in Bloomington. She serves on the curatorial advisory panel of the Gund Gallery at Kenyon College and on the editorial board of the journal Panorama.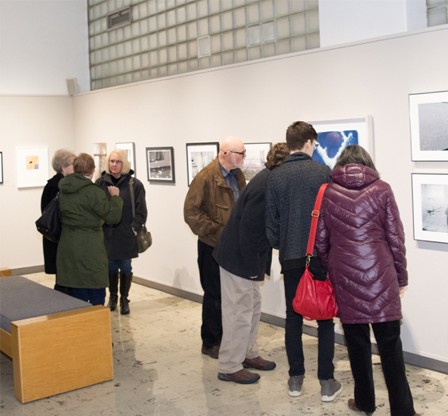 "Eyes 2" by Rafe Schwimmer
42ND NATIONAL JURIED PHOTOGRAPHY EXHIBIT
March 13 - April 16, 2021
This National Juried Exhibition features photographers from around the United States. The call for artists accepts both photography and video submitted online using the website callforentry.org.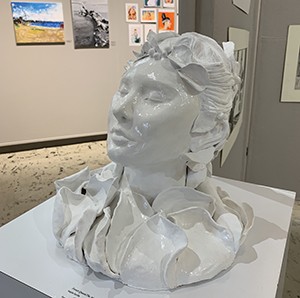 "Forest Queen / The Muse by Anjela Sevilla
DoVA Student & Faculty
April 27 - May 22, 2021
This annual exhibit presents the artwork, created within the last year by Department of Visual Art (DoVA) students. Student work is chosen from Spring and Fall quarters of 2019 and Winter quarter of 2020, and  Spring and Fall quarters of 2020 and Winter quarter of 2021 at Yakima Valley College. Classes include ceramics, painting, drawing, printmaking, photography, and design. A large selection of the students' best work makes this one of the favorite exhibitions of the year and a wonderful opportunity to purchase art. In addition to the student artwork, each instructor shows the creativity of their own personal work.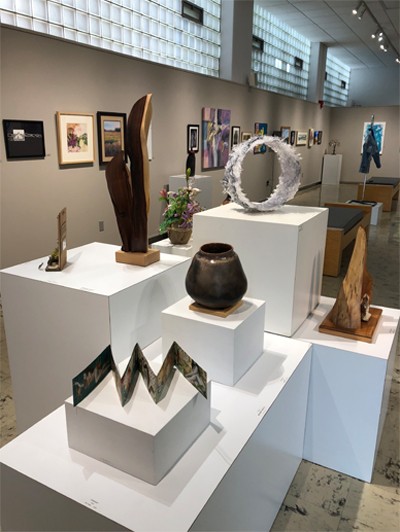 Larson Gallery Guild Member's Exhibition
June 5 - 26, 2021
This annual non-juried exhibition highlights the creativity of the members of the Larson Gallery Guild. The Larson Gallery Guild consists of 360 members and in 2019, this exhibition had around 90 entries. Since Guild members can only exhibit one piece in the exhibit, members are very selective about their work and choose their best piece. What makes this exhibit special is its variety of media. Many artists use this time to explore and exhibit the result of a new process.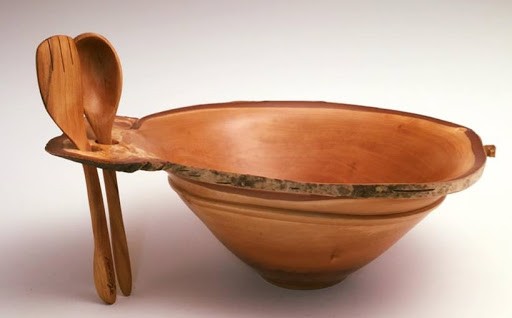 Wood Exhibition
July 10 - August 24, 2021
This exhibit features artwork, utensils, and furniture made of wood by local artists.