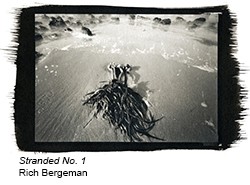 March 9 – April 15, 2017
Opening Reception, Thursday, March 9, 5-7PM
On Thursday, March 9, 2017, the Larson Gallery will open the 40th National Juried Photography Exhibition.  This exhibition will feature 69 works by 48 artists from around the country.  Juror, Julia Dolan, curator at the Portland Art Museum, selected these works from 257 entries by 89 artists.  The exhibit will open with a reception from 5-7pm on Thursday, March 9.  This exhibition will be on display until April 15, 2017.
Begun in 1972 as a local photo competition, it evolved into a state show and now is a national photo exhibition. The original photography competition was hung outside with clothespins, according to Herb Blisard, the founder of the exhibition.  Blisard convinced the chief photographer at the Seattle Times to be the juror of the show.
The juror Julia Dolan, is the Minor White Curator of Photography at Portland Art Museum. Born in Buffalo and raised in Montreal. She studied photography at the Maryland Institute College of Art in Baltimore, art history at Pennsylvania State University, and then at Boston University, where she completed her doctorate on the industrial era photography of Lewis Hine.  Before her three-year fellowship in Philadelphia, Dolan worked at smaller museums, including the Addison Gallery of American Art in Andover, Mass., and the Fogg Art Museum at Harvard University.
Her experience as a prestigious fellow at the much bigger Philadelphia museum was the perfect way to learn her craft, she says. She curated or co-curated three shows in her three years there, including an exhibit on Ansel Adams, and she dealt with a larger staff and a collection of roughly 30,000 photographic works that will make Portland's seem more manageable.
Photographers from California, Kentucky, Massachusetts, North Carolina, New Jersey, Ohio, Oregon, Pennsylvania, Rhode Island, Texas, New York, Missouri, and Washington were selected for this exhibit.