Journeys without Maps
September 16-October 15, 2011
Local artists Ann Marta Bowker and Sue Grimshaw, chart the path of art making through a variety of media. Art travel journals by Kathy LaFetra will also be featured.
October 8—Artists' Workshop in the Gallery 9-4.

Exhibition Reception & Fall Membership Event
Friday, September 16, 2011, 5-7:30pm|
56th Annual Central Washington Artists' Exhibition
October 29—December 3, 2011
This well respected juried exhibit highlights the work of Central Washington artists in all media. Juried by James Harris, Gallery Owner, Seattle. Opening Reception Saturday, October 29, 2011, 3—5:30pm.
Awards presentation, 3:30pm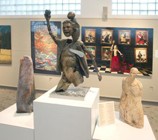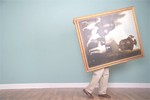 Bargain Benefit Art Sale
Friday & Saturday, December 9 & 10, 2011
In this progressive sale artwork will be offered at discount prices! Attend this event to purchase artwork at a really great price and help insure the future of the Larson Gallery. Reception, Friday, December 9, 5-7:30pm
Saturday, December 10, 10am—5pm
Jeans and Jewels
February 4, 2012
A fundraising party with entertainment, food, drink, auction, raffle and more as we celebrate and support two "jewels" of the valley, Larson Gallery & Yakima Symphony Orchestra!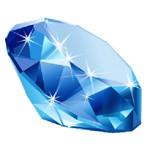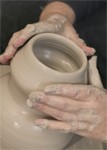 From the Ground Up
February 11—March 31, 2012
Featuring clay and mixed media works by Jan Crocker, Renee Adams, Ruth Allan, Rachel Dorn, Carole DeGrave, Mike Hiler, Lisa Nappa, Carolyn Nelson, Mardis S. Nenno, Greg Pierce, Steve Robinson and Delma Tayer.
Fiber and Jewelry Juried Biennial: Adorn the Form
April 13—May 12, 2012
This year's exhibit will feature artist-made accessories: hats, scarves, jewelry, shoes, head bands, belts, etc.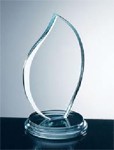 Arts Awards Honoring Carolyn & Dick Schactler
Thursday, April 26, 2012
Larson Gallery honors a member or members of the community for "Lifetime Achievement in the Arts".
Thursday, April 26, 5-8pm
Tour of Artists' Homes & Studios
Saturday, May 12, 2012
Enjoy a day touring local artists' homes and studios. This annual event is a Gallery fundraiser which draws visitors to see where and how artists live and create. Event lasts from 10am to 4pm


Department of Visual Arts (DoVA) Exhibition
May 22—June 9, 2012
Presenting Yakima Valley Community College art students and faculty artwork created within the last year.
Opening Reception, Tuesday, May 22, 5-7:30pm
LGG Members' Arts and Crafts Show
June 15—July 13, 2012
This is an annual non-juried exhibition that highlights the creative talents of our Larson Gallery Guild members.
Opening Reception , Friday, June 15, 5-7:30pm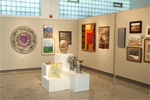 Summer Workshop Series
June & July 2012
Professional artists present a variety of workshops suitable for beginning through advanced participants.