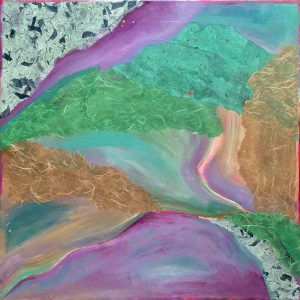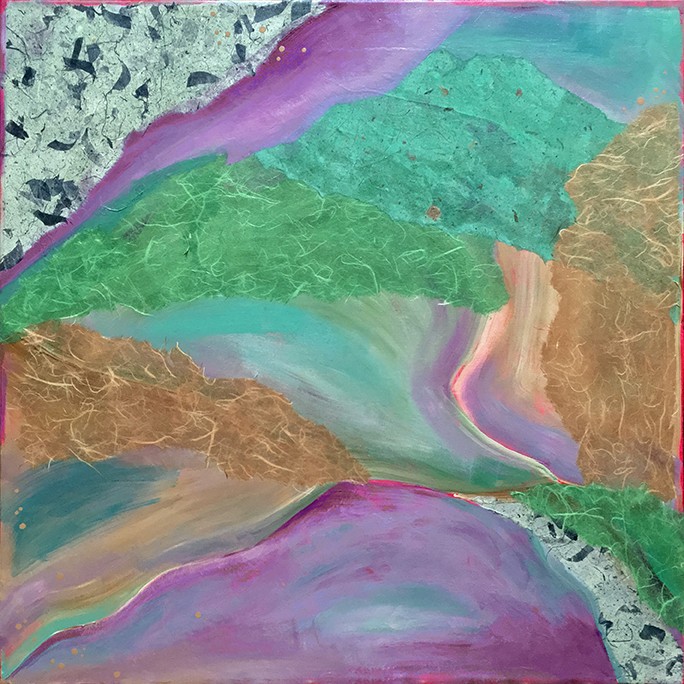 Transitions: Heidi Lewis Coleman
September 16 – October 21, 2017
Opening Reception, Saturday, September 16, 3-5PM
Heidi Lewis Coleman studied art at Parsons and the New York School of Design.  She is a juried member of the National Association of Women Artists, the Women's Caucus for Art and the Silvermine Guild of Artists.  Coleman is an award winning artist who has exhibited widely in galleries and museums across the country.
Although currently living in Connecticut, Heidi Lewis Coleman is a Yakima native who graduated from Eisenhower High School.  She lived a block from the Allied Arts Center, taking classes as a child.  Her first show was there in 1997 and a second in 2007.  In 1998 she created artwork for the Yakima Symphony Orchestra poster.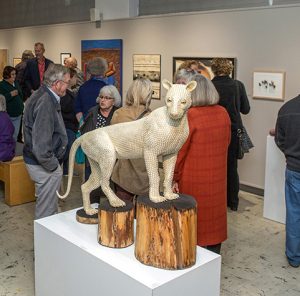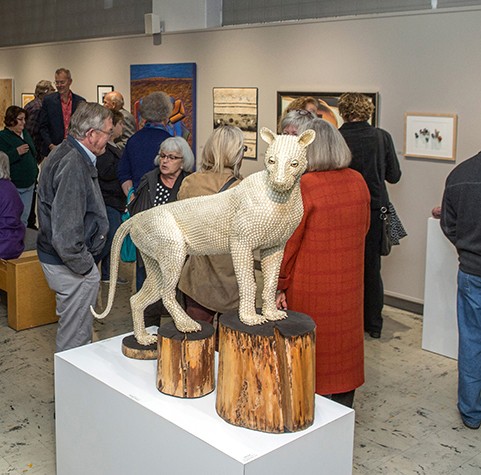 62nd Annual Central Washington Artists' Exhibition
November 4 – December 2, 2017
Celebrating its 62nd year at the Larson Gallery, the Central Washington Artists' Exhibition showcases the most current and progressive work being produced in this region.
The juror for this exhibition is Freya Liggett, Museum Manager for the Moses Lake Museum & Art Center. A West Coast native, Freya returned to Washington state after five years as the curator and archivist for Bayside Historical Society in Queens, New York. She holds a degree in anthropology from Linfield College, and was a graduate student at Stony Brook University. Freya specializes in exhibit research and design and has juried/curated several art exhibits in both New York and Washington state.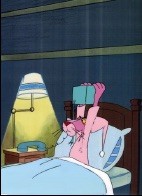 Indelible (P)ink: The Pink Panther and Popular Culture
January 18 – February 24, 2018
Opening Reception Thursday, January 18, 2018 5-7pm
This exhibition is a blast from the past, spying on the Pink Panther as an example of popular culture while uncovering his contribution to 20th century animation.
The Pink Panther was created by Friz Freleng for the opening title sequence of Blake Edwards' 1963 film, The Pink Panther, starring Peter Sellers as the bumbling Inspector Clouseau, out to catch the thief of a legendary diamond called the "Pink Panther". Accompanied by Henry Mancini's mod jazz beat, Freleng's animated Pink Panther moved across the silver screen, straight into superstar status.   This exhibit is on loan from the Daura Gallery in Lynchburg, Virginia. The Pink Panther™ & ©1964-2006 Metro-Goldwyn-Mayer Studios.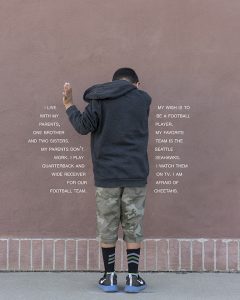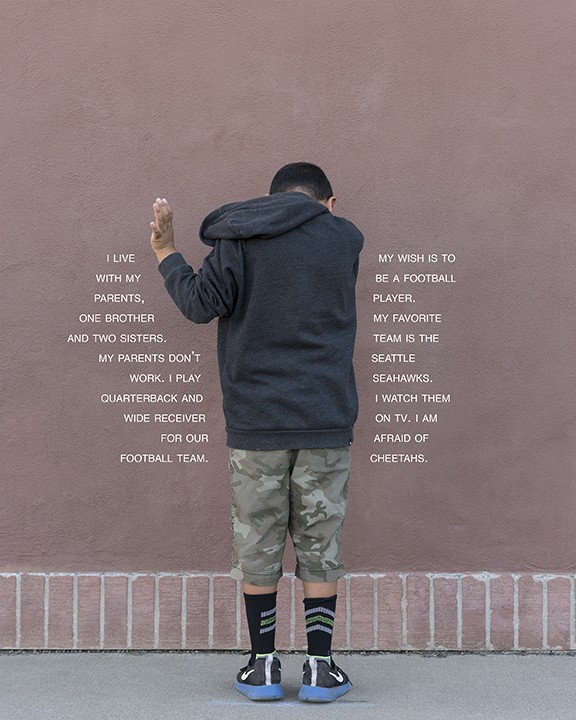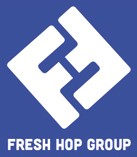 4th Grade Stories
March 10 – April 14, 2018
Opening Reception, Saturday, March 10, 3-5
PM
Over the past eight years Judy Gelles has interviewed and photographed more than 300 fourth grade students from a wide range of economic and cultural backgrounds in China, India, South Korea, England, St. Lucia, Italy, South Africa, Nicaragua and multiple areas of the United States including Toppenish, Washington. She asked all of the students the same three questions: Who do you live with? What do you wish for? What do you worry about?
The Fourth Grade Project connects children locally and globally. 4th Grade Stories is made possible through a grant from the Fresh Hop Group.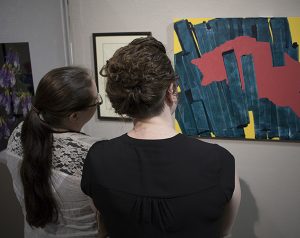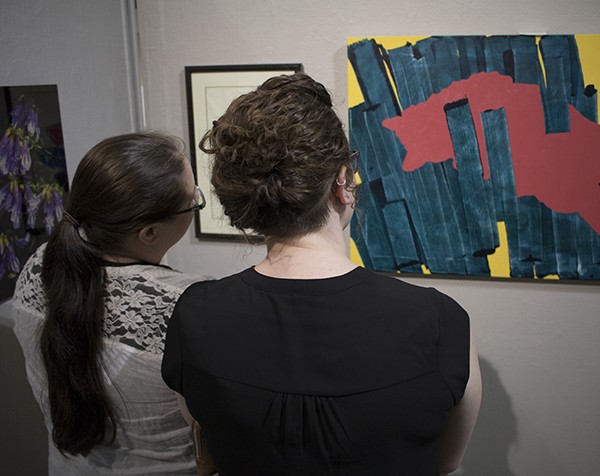 DoVA Student & Faculty
May 1 – 26, 2018
Opening Reception, Tuesday, May 1, 5-7PM
This annual exhibit presents the artwork, created within the last year by Department of Visual Art (DoVA) students.
Student work is chosen from Spring and Fall quarters of 2016 and Winter quarter of 2017 at Yakima Valley College.  Classes include ceramics, painting, drawing, printmaking, photography, and design.
A large selection of the students' best work makes this one of the favorite exhibitions of the year and a wonderful opportunity to purchase art.
In addition the student artwork, each instructor shows the creativity of their own personal work.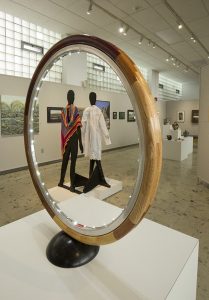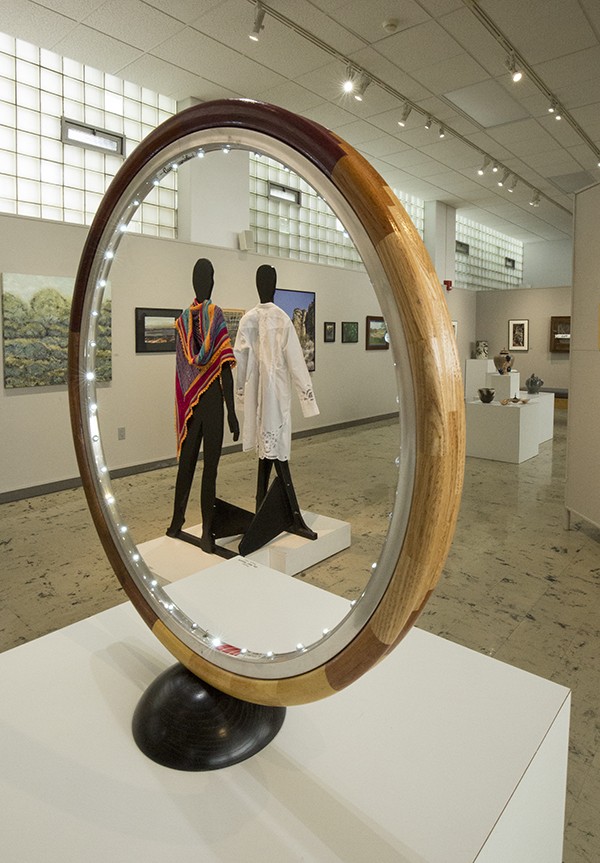 Larson Gallery Guild Member's Exhibition
June 9 – June 30, 2018
Opening Reception, Saturday, June 9, 3-5PM
This annual non-juried exhibition highlights the creativity of the members of the Larson Gallery Guild.
The Larson Gallery Guild consists of 350 members of which approximately 130 are listed as artists.  In 2017, this exhibition had around 90 entries.
Since Guild members can only exhibit one piece in the exhibit, members are very selective about their work and choose their best piece created over the past two years.
What makes this exhibit special is its variety of media. Many artists use this time to explore and exhibit the result of a new process.