Many Waters: Artists from Walla Walla
September 13 – October 18, 2014
"Walla Walla" translates as many waters in Sahaptin and illustrates the varied streams of ideas expressed by the artists of Walla Walla. Exhibiting artists include Juventino Aranda, Leslie Cain, Wayne Chabre, Daniel Forbes, Sarrah Lynne Havens, Anne Hysell, Ben Lerchin, Penny Michel, Frank Munns, Candace Rose, Diana Schmidt, Rachel Smith, Cass Spangrude, 
Ralph Trethewey, and Sara Wyman.
Fall Membership: Harvest in the Vineyard
September 25, 2014
Thursday, 5:30–8:00PM
Join or renew your membership in the Larson Gallery Guild during this special event for members. Hosted by Jack & Connie Bloxom. Held at Hackett Ranch / Gilbert Cave.

Yakima Palette
October 23, 2014 
Thursday, 5:30–8:00PM
Featuring local ingredients, local wines, and local chefs; the art of wine and food is presented for your palate. Held at the Yakima Valley Museum.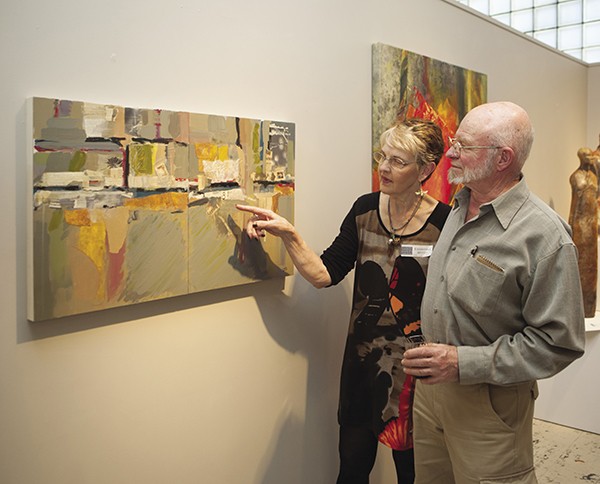 59th Central Washington Artists' Exhibition
November 1 – December 6, 2014 
Opening reception: Saturday, November 1, 2014. 3:00–5:00PM
This well-respected long-running exhibition highlights the work of Central Washington artists in all media. Juried by Michael D'Alessandro, Executive Director, Northwind Arts Center in Port Townsend.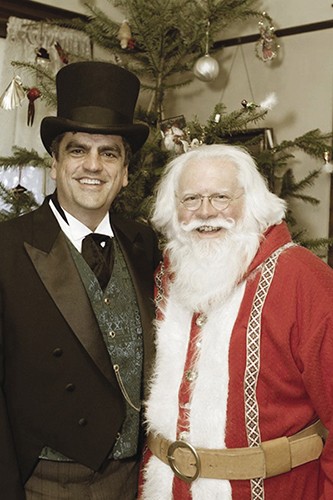 Santa's Workshop
December 13, 2014 
Saturday, 1:00–3:00PM
Come see Santa at Larson Gallery. A free event for kids, families, and adults! Art making activities, cookie decorating, local art, and homemade baked goods for sale.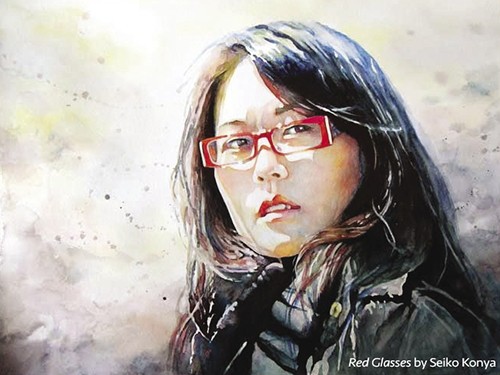 Visual Voices: Women Painters of Washington
January 15 – February 21, 2015
Founded in 1930, the Women Painters of Washington organized to create awareness about women's accomplishments in the visual arts and to realize their professional potential through fellowship.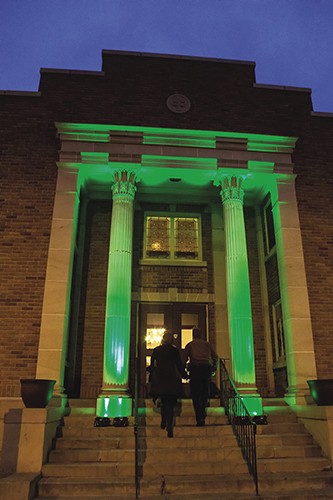 Light Night
February 28, 2015 
Saturday, 6:00–9:00PM
Celebrating light in the Yakima Valley, this third annual event at The Seasons Performance Hall combines a silent auction, music, lighted hair show, and more. Proceeds benefit programs at the Larson Gallery and The Seasons.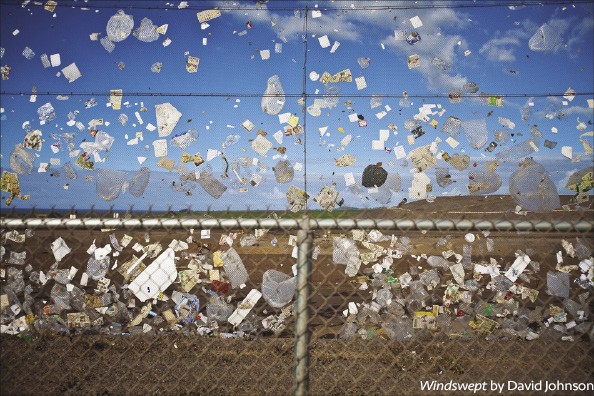 39th National Juried Photography Exhibition
March 7 – April 18, 2015
Opening reception: Saturday, March 7, 2015. 3:00–5:00PM
Biennial National Juried Exhibition featuring photographers from around the United States. Juried by David Johnson, who won Best of Show in 2013, and has participated in 14 Larson Gallery photo exhibitions.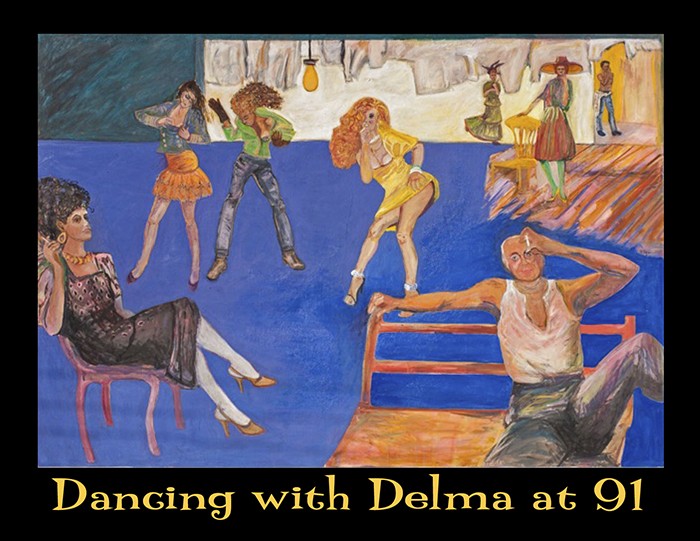 Dancing with Delma at 91
April 12, 2015 
Sunday, 1:00–4:00PM
A celebration of Delma Tayer's 91st birthday. On display will be a series of her large vibrant dancing paintings featuring local characters. Come and enjoy cake and a toast to Delma. Admission $10 (cash only) at the door. Home of Leo Adams, 3205 South 62nd Ave, Yakima.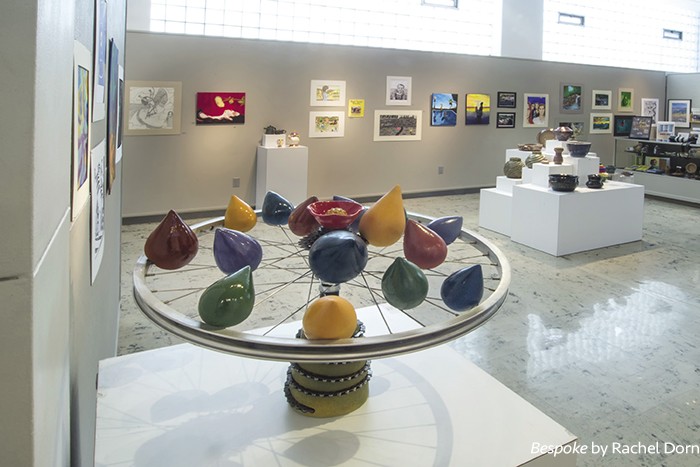 DoVA: Student & Faculty Exhibit
May 5 – 30, 2015 
Opening reception: Tuesday, May 5, 2015. 5:00–7:00PM
Presenting the artwork, created within the last year, by Department of Visual Art (DoVA) students and faculty.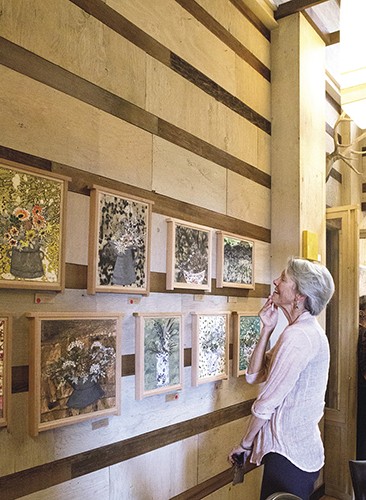 16th Annual Tour of Artists' Homes & Studios
May 16, 2015
Saturday, 10:00–4:00PM 
Enjoy the day touring local artists' homes and studios. This annual event raises funds for the Larson Gallery Guild and is an opportunity to see how artists live and create.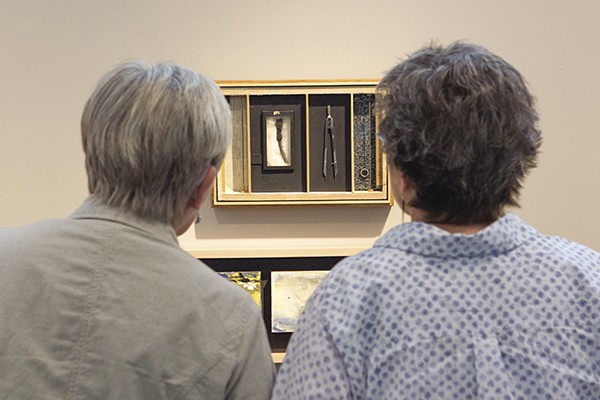 Larson Gallery Guild Members' Exhibit
June 12 – July 2, 2015 
Opening reception: Friday June 12, 2015. 5:00–7:00PM
This annual non-juried exhibition highlights the creativity of Larson Gallery Guild members.