Leo Adams: Art • Home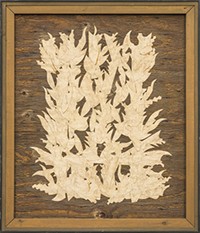 September 12 – October 19, 2013
Current artwork and installation by Leo Adams coinciding with the University of Washington Press publication of Leo Adams | Art Home. This exhibition is held in conjunction with Art • Life, an historical retrospective of Leo Adams' work at the Yakima Valley Museum.
Membership Event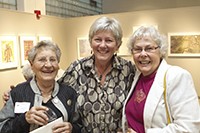 Thursday, September 19, 2013. 5:00–7:00PM
Join or renew your membership in the Larson Gallery Guild during this special event for members.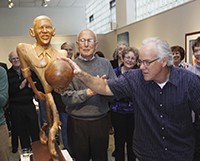 58th Annual Central Washington Artists' Exhibition
November 2 – December 7, 2013
This well-respected long-running exhibition highlights the work of Central Washington artists in all media. Juried by Dr. Steve Grafe, Curator of Art, Maryhill Museum of Art.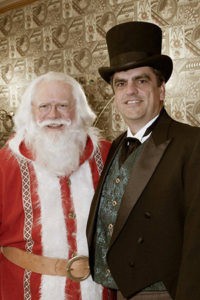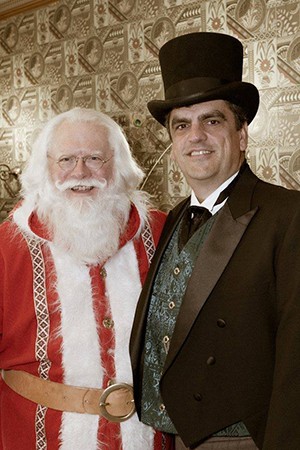 Santa's Workshop
Sunday, December 8, 2013. 1:00–3:00PM
Come see Santa on December 8 at Larson Gallery.
FREE event for kids, families and adults!
Art making activities, cookie decorating, local art and homemade baked goods for sale.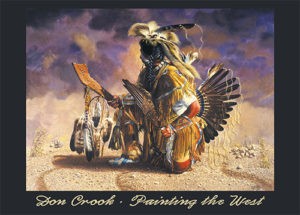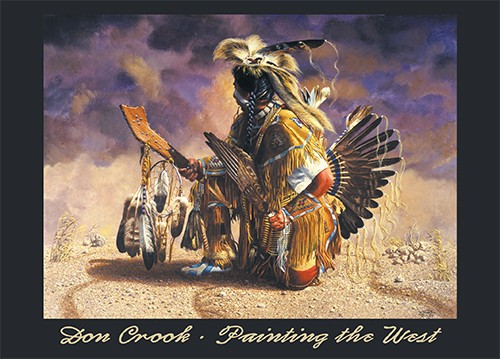 Don Crook: Painting the West
January 9 – February 22, 2014
A retrospective of the work of western historical painter Don Crook. Known as the "Norman Rockwell of Western Art," he covers historical subjects such as Lewis & Clark, as well as cowboys and wildlife of the Old West.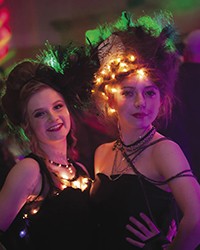 Light Night
Saturday, February 1, 2014. 6:00–9:00PM
Celebrating light in the Yakima Valley, this second annual event at The Seasons Performance Hall combines a silent auction, music, lighted hair show and more. Proceeds benefit programs at the Larson Gallery and The Seasons.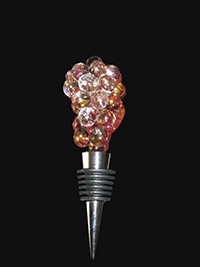 Functional Art: The Wine Country Home
March 7 – April 19, 2014
A national juried art exhibition looks at how art is expressed in functional items such as clothing, jewelry, dishes, fixtures and furniture. Juried by Curtis Steiner, owner of Souvenir in Seattle.
Opening reception: Friday, March 7, 2014. 5:00–7:00PM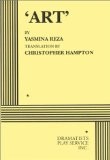 ART
A play by Yasimina Reza. Translated by Christopher Hampton
Sunday, March 9, 2014. 4PM – $35
Directed by Alicia Bickley. With Timothy Jeske, David Lynx & David Huycke.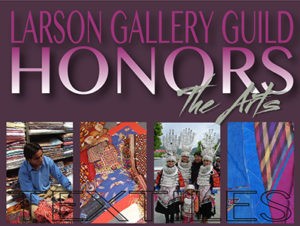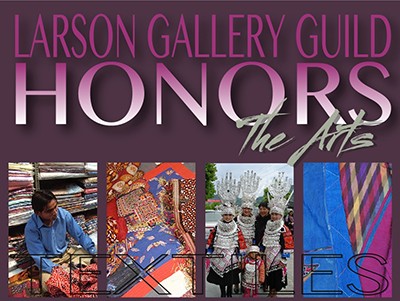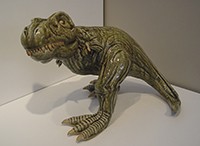 DoVA: Student & Faculty Exhibit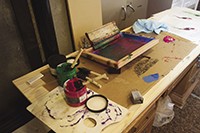 15th Annual Tour of Artists' Homes & Studios
Saturday, May 17, 2014. 10:00AM – 4:00PM
Enjoy the day touring local artists' homes and studios. This annual event raises funds for the Larson Gallery Guild and is an opportunity to see how artists live and create.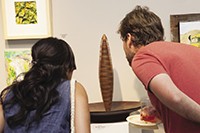 Larson Gallery Guild Members' Exhibit
June 13 – July 3, 2014
This annual non-juried exhibition highlights the creativity of Larson Gallery Guild members.
Opening reception: Friday, June 13, 2014. 5:00–7:00PM