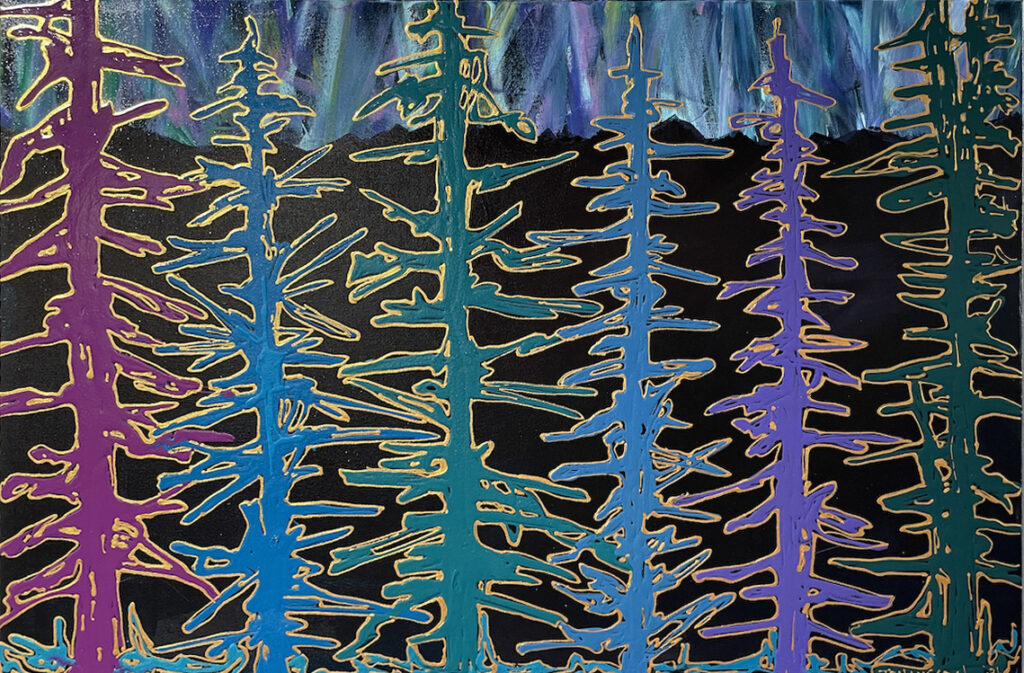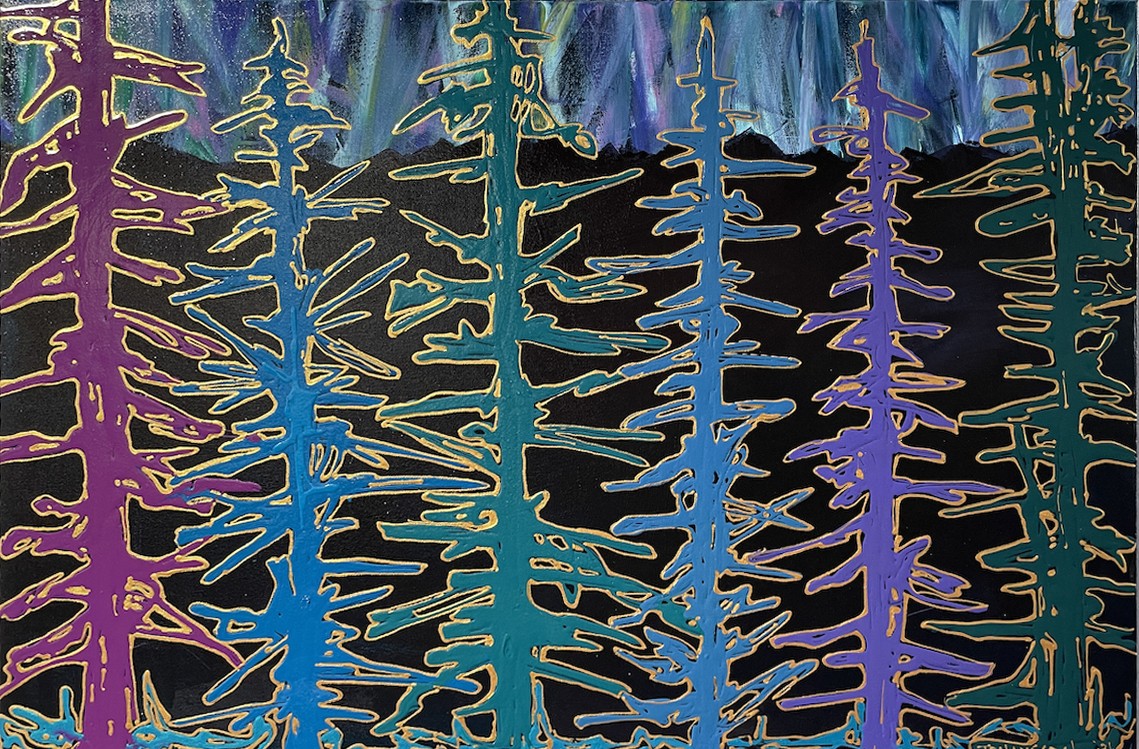 July 10 – August 21, 2021
This exhibit features artwork made of wood by artists John Barany, Randal Leek, Pat & Karen Miller, Bern Ilenstine, Norman Brown, Dawson & Cathy Lapsley, Jerry Johnson, and Marilyn Bergevin. The sculptural work is set among paintings by David Johansson and William Nelson.
66th Central Washington Artists' Exhibition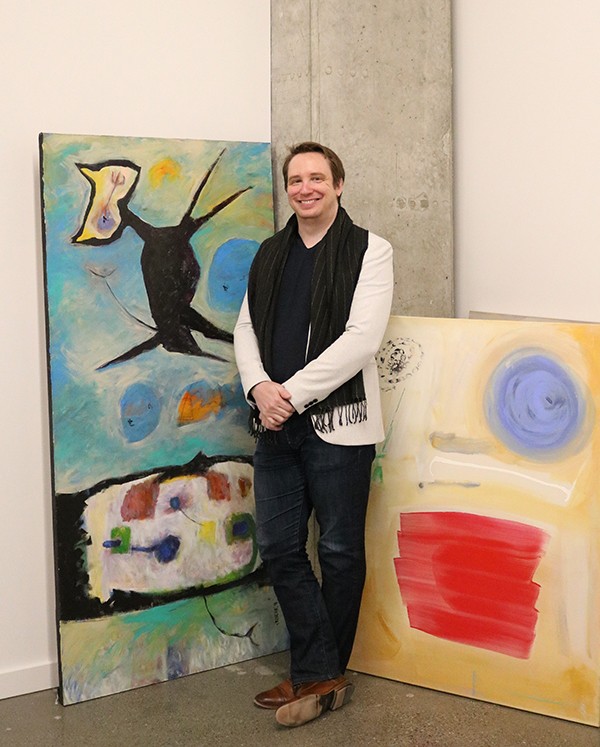 November 6 – December 11, 2021
Celebrating its 66th year at the Larson Gallery, the Central Washington Artists' Exhibition showcases the most current and innovative artwork being produced in this region. The juror for this exhibition is Ryan James, Gallery Director and Art Consultant at Ryan James Fine Arts, founded in 2011 by James, who was joined by business partner Jessica Kravitz in 2014. Located in Kirkland, Ryan James Fine Arts, showcases both known and emerging artists specializing in abstract, modern and conceptual arts.
Islamic Art Society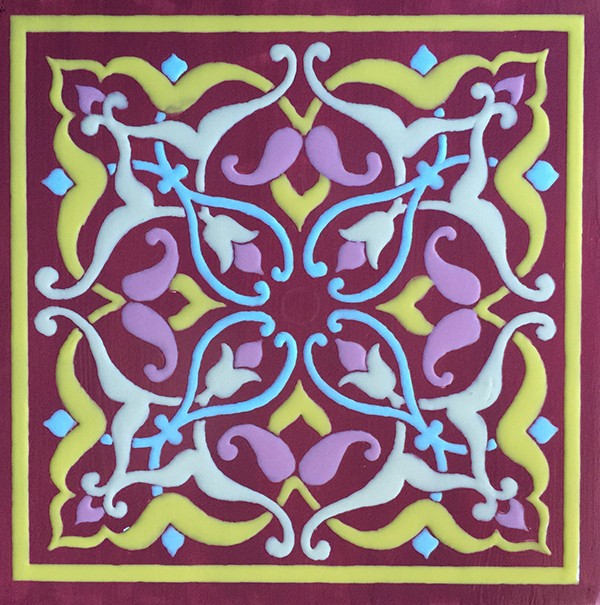 September 25 – October 30, 2021
The mission of the Islamic Arts Society "aims to share the rich heritage of Islamic Arts. The society organizes events to celebrate our culture and promote the positive image of our community among Muslims and non-Muslims. Art is a common language and binds diverse communities. By promoting Islamic arts, we hope to promote mutual understanding and to bring the broader American community together."
Jacob Lawrence: 3 Series of Prints
January 27 – March 5, 2022
GENESIS – TOUSSAINT L'OUVERTURE – HIROSHIMA
The exhibition features 26 graphic works from three important series of prints done by Jacob Lawrence between 1971-1997. Since his first published print in 1963 Jacob Lawrence has produced a body of prints that is both highly dramatic and intensely personal. In his graphic work, as in his paintings, Lawrence has turned to the lessons of history and to his own experience. From depictions of civil rights confrontations to scenes of daily life, these images present a vision of a common struggle toward unity and equality, a universal struggle deeply seated in the depths of the human consciousness.
Art Works NW


March 19 – April 23, 2022
An artists cooperative of over 60 artists in the 509 area code—Tri-Cities and surrounding area. Members work in both 2-dimensional and 3-dimensional media and include painters, potters, jewelry artists, photographers, wood turners, sculptors, and glass artists.
DoVA – Student & Faculty Exhibition
May 3 -28, 2022
This annual exhibit presents the artwork, created within the last year by Department of Visual Art (DoVA) students.
Student work is chosen from Spring and Fall quarters of 2021 and Winter quarter of 2022 at Yakima Valley College. Classes include ceramics, painting, drawing, printmaking, photography, and design. A large selection of the students' best work makes this one of the favorite exhibitions of the year and a wonderful opportunity to purchase art.
In addition the student artwork, each instructor shows the creativity of their own personal work
Larson Gallery Guild Member's Exhibition
June 11-25, 2022
This annual non-juried exhibition highlights the creativity of the members of the Larson Gallery Guild. The Larson Gallery Guild consists of 360 members and in 2021, this exhibition had around 65 entries. Since Guild members can only exhibit one piece in the exhibit, members are very selective about their work and choose their best piece. What makes this exhibit special is its variety of media. Many artists use this time to explore and exhibit the result of a new process.
Mandalas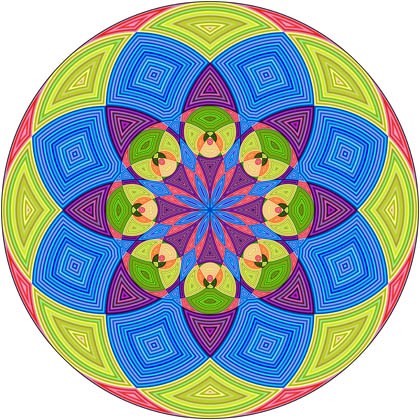 July 9 – August 27, 2022
This summer, the largest public artwork in Washington's state art collection is receiving some much-needed repair. Dick Elliott's "Circle of Light" is 880 feet long, a little more than 5 feet wide, and made up of nearly 50,000 reflectors comprising a brilliant ribbon of color around the Yakima Valley SunDome.  To coincide with this activity, the Larson Gallery will be exhibiting some of his work and highlight the famous Dick & Jane's spot.