Our Mission
To foster curiosity and appreciation for the visual arts in our diverse community.
Our History
Beginning with the original donation by Rose Larson in 1940 for the creation of a museum, the Gallery has served our community for 72 years. Our partnership with Yakima Valley College has created an environment where artistic ideas flourish. The College supports the Larson Gallery by providing building maintenance, operating support, technology, security, and student staffing.
Our Programs
The Larson Gallery is committed to engaging in the following ongoing endeavors:
Culturally Diverse and Engaging Exhibits
DoVA – YVC's Department of Visual Art's Student & Faculty Exhibit
Central Washington Artists' Exhibition
Larson Gallery Guild's Membership Show
Curriculum Integration with YVC
Student Tours and Outreach
Workshops
Shows for Two Satellite Gallery Locations
Art Collection & Preservation
Our new Larson Gallery, with the continued use of the original facility, gives us the ability to greatly increase programming, educational outreach, and the opportunity to engage in art for the entire community.
Our Plans
The Larson Gallery Guild Board is developing an aggressive but achievable strategic plan with a primary goal of continuing the legacy set forth by the founders of the Gallery while engaging even more members of our community with quality visual art experiences. This plan will require increased financial resources.
The Need
To date, over $1.2M has been secured for the building of the new Gallery. It has been a collaborative effort between the Community, the State of Washington, Yakima Valley College, and the Larson Gallery Guild. Another 95K still needs to be raised to complete funding of the project and cover related expenses.
The Larson Gallery Carol Hassen Memorial Endowment has a current balance of $497,000. Our goal is to increase the fund by $503K, bringing the fund up to over $1M. The earnings from the endowment will create a stable source of funding for annual programming.
Recognition
The new gallery will feature a Donor Wall in the entry lobby, with giving levels featuring names of donors who so choose to be recognized. Smaller donations will be acknowledged by a donor roll and in other media.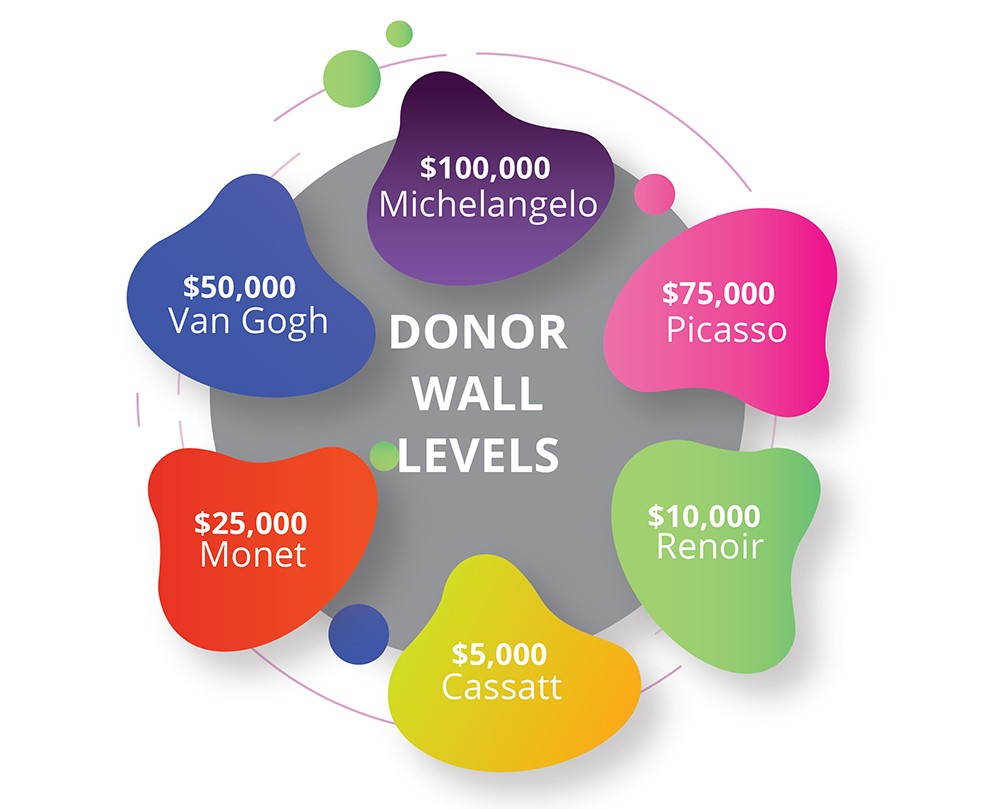 Thank you for considering a contribution that will make a difference for our community and for helping to cultivate a love of art in the Yakima Valley