Gaylen Hansen
1954-1957
Gaylen Hansen directed the Larson Gallery from 1954 to 1957. During this time he was also an art instructor for the Yakima Valley College. Gaylen was born in 1921 on a farm in Garland, Utah, that lay directly under a flight path for migratory birds. Although this childhood connection to nature proved to have a powerful influence on him, it was not given full expression in his artwork until later in his career.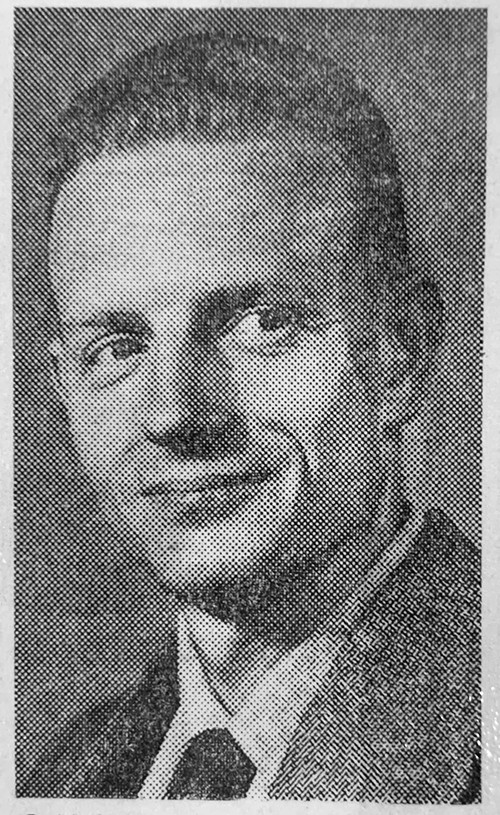 Hansen attended Otis Art Institute in Los Angeles Utah State Agricultural College, the Art Barn School of Fine Arts, and the Salt Lake City Art Center. In 1953, he received an MFA from the University of Southern California, and in 1957, he accepted a position as Professor of Art at Washington State University in Pullman.
During his tenure at Pullman, he kept abreast of artistic theories and trends, including Pop art and Minimalism, incorporating bits and pieces into his artwork. Hansen's curiosity, combined with years of experimentation resulted in a diverse range of influences for his work, including Vasily Kandinsky, Piet Mondrian, Philip Guston and Willem De Kooning. In the late 1960s, Hansen's painting became increasingly linear as the bushy, heavy strokes of Abstract Expressionism began to lose their appeal. Around this time, he began including plants, animals and human characters indigenous to the sparsely populated Palouse region of Eastern Washington in his paintings.
His paintings have been exhibited in the United States, Germany, and Japan. His work is represented in many private and public collections, including: Boise Art Museum; Cheney Cowles Museum, Spokane, WA; Honolulu Academy of Arts; Microsoft Corporation; and the Seattle Art Museum. In 1982 he retired from his teaching duties after twenty-five years at Washington State University.
Gaylen currently lives in Seattle.